Ending Syringe Exchange Program And Opioid Crisis Update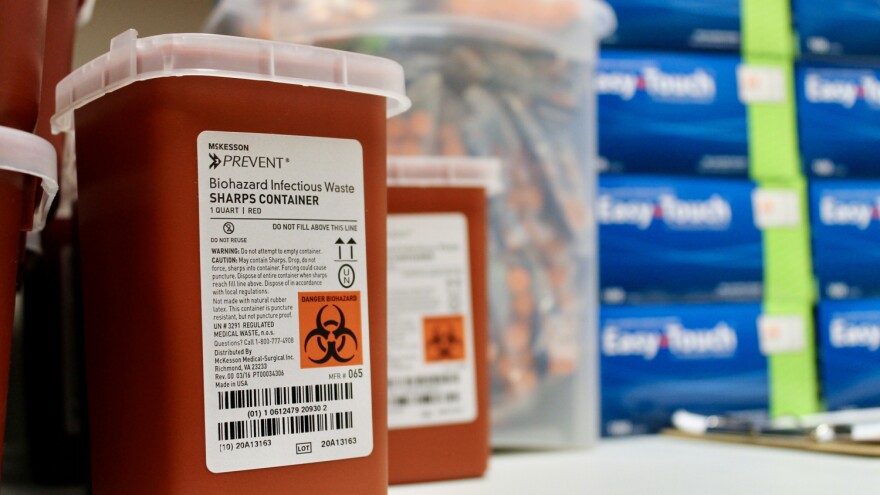 The needle exchange program created in Scott County, Indiana, was touted by health officials for significantly slowing down an HIV outbreak that made national headlines in 2015. But it's now scheduled to end in January.
We find out why county commissioners voted to end the program, and talk to one commissioner who voted to keep it. We also hear about how the community is reacting to the news, and what might happen next.
Produced by Drew Daudelin.
Guests:
John Lizenby
Vice President, Scott County Commissioners
Phil Stucky
Executive Director, THRIVE Recovery Community Organization
Kelly Hans
HIV Prevention Outreach Coordinator, Scott County
Carrie Lawrence
Associate Director, Rural Center for AIDS/STD Prevention at Indiana University